Purchasing your new pool fence is only half the battle. Once you have selected and paid for your pool fence, you are still going to face an important question – how is it going to be installed? Who is going to do the installation, and how are you going to make sure the work is done correctly? After all, a pool fence which is incorrectly installed is not going to get the job done.
Which Fence Did You Choose?
The first installation-related point to consider is which fencing you decided to go with for your pool. Are you going with the convenience of a removable mesh pool fence, or did you opt for the durability and toughness of iron? These are two significantly different installation projects, so you will need to keep your chosen product in mind.
It should be noted that one installation isn't necessarily harder or easier than the other – they are just different. No matter what type of fence you are having installed, the work needs to be done correctly. A removable mesh fence needs to be installed accurately so that it is tight when in use. An iron fence needs to be secured to the ground firmly so that it will not fall over if put under stress.
Pool Fence DIY vs Pro Debate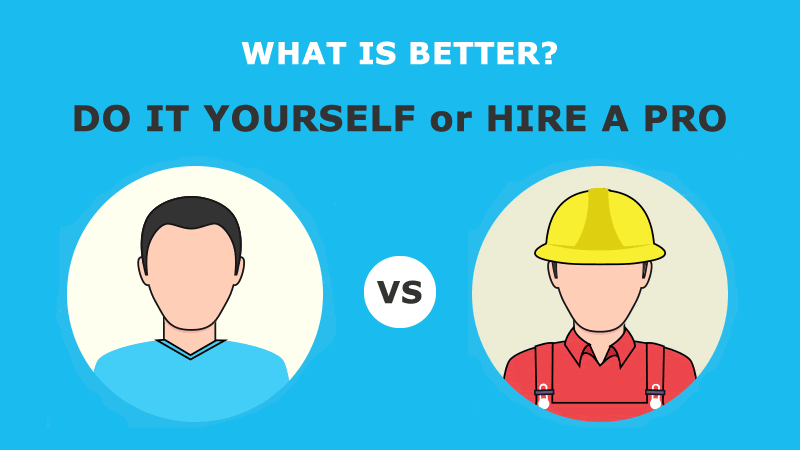 In this section, we are going to get into an area which will open up a can of worms for some pretty serious debate. It is not hard to find people who will argue on either side of this issue. Should you install your fence on a DIY basis, or should you hire a professional fence contractor in this business to do the work? There are compelling arguments in either direction.
While you probably are familiar with many of the pros and cons on this topic, we are going to touch on them briefly for review. The benefits of installing your pool fence as a DIY project include –
Saving money over hiring a professional contractor
Potentially having the job done sooner, depending on contractor availability
Feeling of pride that comes with successfully completing a challenging project
Having control over the job from start to finish
On the other hand, some of the benefits of going the contractor route include –
Getting the job done right the first time, rather than having to learn as you go
This method may be faster, depending on your personal schedule
Peace of mind in knowing that a pro installed such an important piece of safety equipment
A Professional will warranty their work and resolve any unexpected issues
We can't tell you which installation option is going to be best in your case. Much of the decision here comes down to whether or not you are comfortable with DIY work. Some people are naturally handy around the house, while others are clueless – and that's okay. You shouldn't try to be something you're not. If handy work is not your cup of tea, bring in a professional and rest assured that your pool fence will be able to do its job for years to come.
Pool Fence Preparation
No matter which installation option you pick, or which type of fencing you use, a major element to a successful project is being prepared well before you bring in a contractor or fire up your drill. What do you need to do in preparation of the install? First, the area around the pool should be clean and organized. You want to have a safe workspace for whomever is doing the work, and that won't be the case if there are pool toys and lawn chairs littered about. Also, the layout of the pool fence should be cleanly defined so there are no surprises once the work has begun. Take extra time to make sure you love your layout – including the location of the gate or gates – so that you don't have to make expensive changes later.
Just as much effort should go into the installation of your pool fence as went into the selection of the fencing product. Taking any shortcuts at this point in the project is only going to lead to a disappointing outcome. We hope this page has provided you with food for thought as you get ready to have a quality pool fence installed on your property.