If you are thinking of using an iron pool fence to keep people and pets on your property safe, you are making a smart pick. There is a lot to like about wrought iron pool fences, especially when it comes to the security they provide. However, you will still need to decide which exact materials you want to use in the construction of your fence. Is it going to be a simple cast iron pool fence, or would you prefer the look of a wood and iron pool fence? Each is a strong contender, so the final decision is up to you and your personal preferences.
Understanding the Different Types of Materials Used for Iron Fences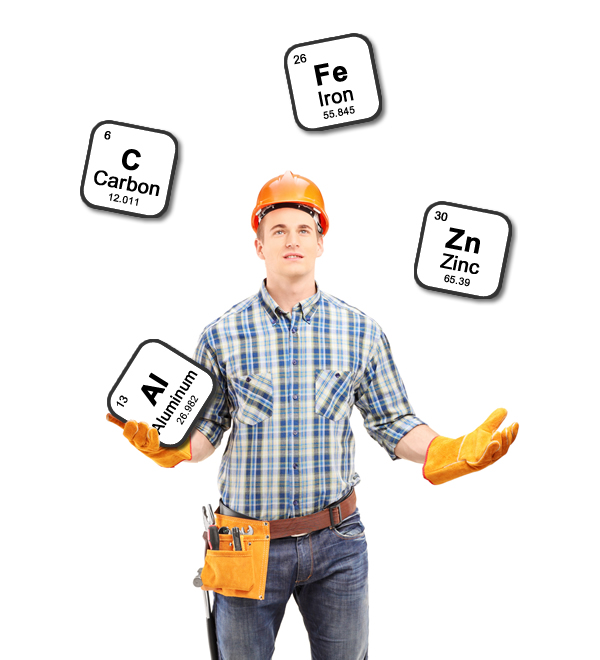 Within the category of iron pool fences, you will find a number of different materials available, including wrought iron, galvanized, and even aluminum. Within these categories you will notice that there are different prices, different strengths, styles, and more. It will be necessary to take a bit of time to think about which option is going to do the best job of providing a secure perimeter. Budget is always a concern as well, so compare prices and think about which one makes the most sense for your project.
Combining wood and iron into a single pool fence is a unique solution which many people don't even know is an option. By using wood for the posts and iron for the rest, you can 'soften' up the look of a standard iron pool fence, which some people feel is a bit cold and harsh. Adding wood is a great way to warm up your décor while still benefitting from the structure and strength of iron. No matter which way you go, adding a quality metal pool safety fence to your property is a smart choice. How can you choose which option will yield the best-looking installation with the longevity you desire? Let's break down some of the main facts to know about the varied materials out there.
Wrought Iron Pool Fence
When most people think of an iron barrier, the wrought iron fence is the one that most often comes to mind. In fact, this term is usually applied to almost any form of worked iron, whether it is accurate or not. Today, most fences are not actually made from wrought iron. This very old alloy contains very little carbon and, as such, it is not as strong as it could be though it does still deliver good durability. Its name is derived from the way this type of iron was "wrought", or formed, by blacksmiths into the shapes desired for the custom creations made by blacksmiths back in the day. While a genuine cast iron pool fence is not as common as it once was, you will still find some who choose to create this material the traditional way — at a significant expense mind you.
Pros
Achieve that true old-world traditional look with a genuine wrought iron fence
Ability to match an existing wrought iron fence when doing repairs or extending a fence line
Very strong fence material when compared to other pool fence options
Cons
May be difficult to locate a blacksmith with the skill set necessary to build a true wrought iron fence
The labor involved with building a wrought iron fence is time intensive and thus very costly to make
Steel Fence
What is steel? It is, in fact, just iron but blended with the right amount of carbon to create a new alloy that is stronger, denser, and tougher than almost any other metallic material. These features have made it one of the essential elements in the world, used in everything from skyscraper construction to the pickets in the wood and iron gate that opens to your side yard. Visually, steel can be made to appear very close to the look of a wrought iron fence. However, steel's widespread availability means it is a very cost-effective option, offering better value than most other comparable materials. Steel is better at resisting corrosion than bare iron, but it can still be susceptible to rusting in moist environments. Only stainless steel, which contains an element such as chromium, naturally resists rust.
Pros
Extremely strong / durable material for fencing
Cost less than the alternatives
By far the most common iron fence material used in new fence construction today. This makes them readily available for purchase and finding a contractor to install them much easier.
Cons
Are susceptible to rust in high moisture environments
Are heavier than a fence made from aluminum, wood, or mesh material
Galvanized Iron Fence
Galvanization is a process used to enhance steel and protect it against the corrosive effects of moisture. Without the protective layer produced by galvanizing steel or iron, moisture from the air or the surrounding environment, such as lawn sprinklers can begin to produce iron oxide (ie- rust) on the exposed surface. To solve the problem of corrosion, steel components are often dipped into a pool of extremely hot liquid zinc. Once cooled, the zinc hardens to form a protective layer around the entire piece. While it can add to the cost, it pays for itself in the sense that one will not have to replace corroded steel components. Typically, a galvanized fence panel will see the most use in humid environments, such as those by the coast, or near very moist areas around the home such as those created by lawn irrigation. You will routinely find a mixture of both galvanized fence and steel fence used in the same installation. The more costly galvanized panels and posts are used around the grass areas where sprinklers are present. Then, less expensive non-galvanized fence is installed everywhere else where moisture is less prevalent.
Pros
Repels rust in areas where water is present
Galvanized panels can be intermixed with steel fencing while maintaining the same visual appearance
Provide the same strength as iron fence panels
Cons
Cost more than a standard iron fence due to the extra protective coating
May still rust over a very long period of time
Aluminum Pool Fence
Some homeowners opt to choose a different metal altogether and purchase an aluminum pool fence. One of the significant advantages of this material is its weight — aluminum is very lightweight compared to steel, weighing up to two and a half times less than a similar steel fence. For some applications, this can be very useful. Additionally, aluminum naturally resists corrosion and does not require galvanization to stand up to highly humid environments. While aluminum is a solid choice for use in a place where the fence will often remain wet, it is overall weaker than steel. It is not uncommon to find an aluminum fence that is bent, dinged, or dented from minimal abuse. Cost is also a factor, as fences constructed of aluminum tend to cost substantially more.
Pros
Lightweight, thus easier to handle during installation
Will not rust
Cons
A costly alternative to steel fences
Not very strong compared to iron. Are prone to bending, denting, or scratching easily
How do you choose the right pool fence material?
Ultimately, selecting a material for your pool fence requires accounting for your individual circumstances. Though there are differences in the materials, they all function similarly when used for pool fencing. Customization options such as color and designs or visual flourishes can apply to any of the above materials. Similarly, an aluminum pool fence will install in the same way as an iron pool fence. Therefore, it is crucial to consider the specific factors that will affect your fence.
Fence Material Properties Grid
| | Wrought Iron | Steel | Galvanized Iron | Aluminum |
| --- | --- | --- | --- | --- |
| Cost | | | | |
| Weight | | | | |
| Strength | | | | |
| Rust Proof | | | | |